Iowa Climate Science Education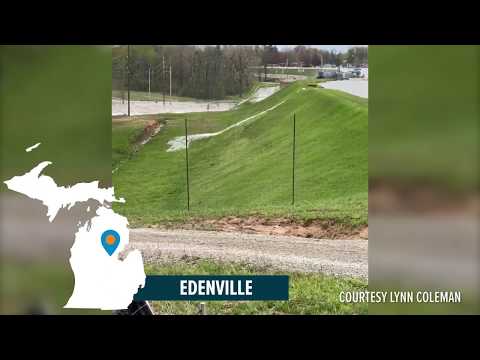 Mid Michigan is suffering through some historic flooding after the Edenville and Sanford dams failed after heavy rains. Lake Sanford has been drained into downtown Midland causing the evacuation of thousands. someone caught some video of one of the dams breaking.
Here?s another video which nicely summarizes the situation.
I live in Bay City which is on the Saginaw river through which all this water will eventually flow into Lake Huron. A part of the city called Essexville near the mouth of the river may see a rise of six feet above flood level when it is expected to crest on Friday.
Bay City has a River Walk trail with a side walk along the downtown river front. Today I took a bicycle ride to take a look at it. The water level was high (I?ve seen it higher). I saw some kids riding their bikes through…
View original post 22 more words