Exposing the Big Game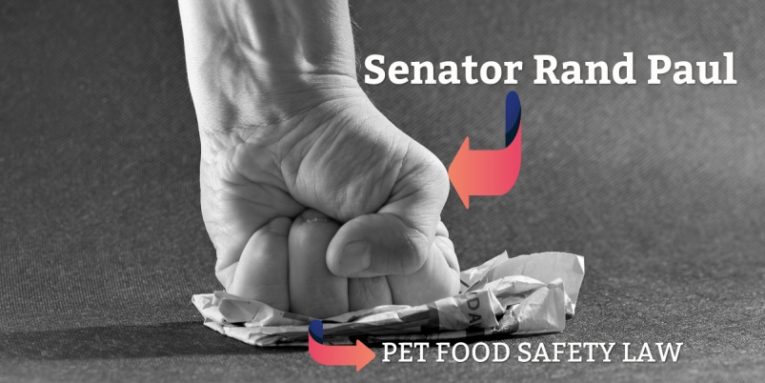 Senator Paul deliberately introduced legislation deleting pet food safety law and denying pet owners the right to know what's in their pet food.
Senator Rand Paul of Kentucky, a physician that should understand the necessity of food safety, recently submitted an addendum to Congress that resulted in the complete destruction of pet food safety promised pet owners for nine years. Senator Paul's bill, Section 306 of H.R. 5554 – completely ignored safety laws promised pet owners after the deadliest pet food recall in history and assured a Kentucky-linked private corporation would continue to be allowed to write and profit from law making.
Senator Paul explained away the devastating addendum as conflict of interest telling constituents the 2007 pet food safety laws "has called into question FDA's longstanding relationship with the Association of American Feed Control Officials (AAFCO), a voluntary membership association that maintains a…
View original post 1,719 more words