Exposing the Big Game
We need 1.7 planets to fulfill our appetite for stuff. And it's getting worse.
Global Footprint Network, an international nonprofit that calculates how we are managing ― or failing to manage ― the world's resources, says that in the first seven months of 2018 we devoured a year's worth of resources, such as water and fibers like cotton, to produce everything from the food on our plates to the clothes we're wearing and the gas in our cars.
This year sees the earliest Earth Overshoot Day since the 1970s, when humanity's resource consumption first started to exceed what the planet could renew in a year.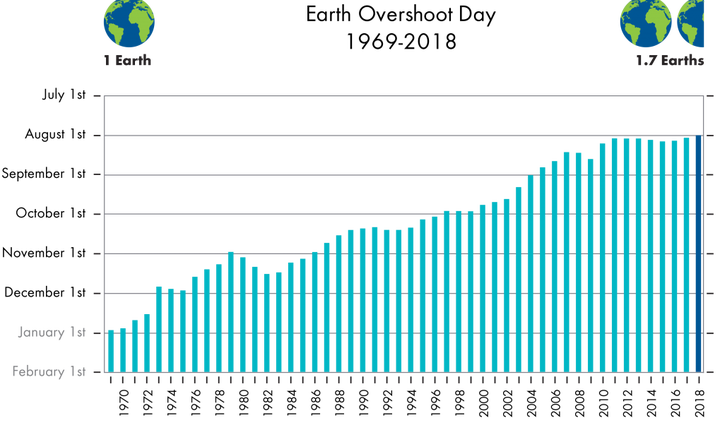 "At the moment, we're able to live in this ecological debt…
View original post 518 more words