Exposing the Big Game
The 'custodian' of the Alladale estate wants to turn it into a fenced-off wildlife reserve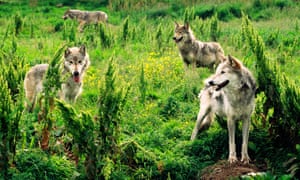 The echoes of Scotland's predator prince faded into silence three centuries ago. The wolf was once lord of these Sutherland slopes and the forest floors beneath and now a voice in the wilderness is calling him home.
Paul Lister acquired the Alladale estate, 50 miles north of Inverness, in 2003 and immediately set about creating a wilderness reserve according to his perception of what these wild and beautiful places ought to look like. He can't imagine them without the packs of wolves that once roamed free here.
But his views are considered eccentric by ramblers and conservationists, who view them as a rich man's caprice, centring their objections on his plans to fence off the vast reserve.
View original post 1,311 more words