Exposing the Big Game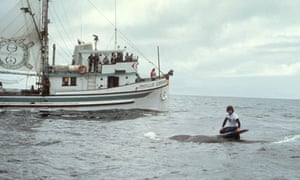 The greatest gift that I have ever received is also my great and enduring curse.
It was June 1975 and I was a crew member on the first Greenpeace campaign to protect the whales. It was off the coast of northern California, 60 miles offshore. Before us, spread across the waters like some invading foreign armada, was the Soviet whaling fleet.
The ships were grey, black, and freckled with rust. From out of the side of the largest vessel…
View original post 1,925 more words