2012 The Awakening
Note: Incidents with Elephant's raging against humans have been on the rise in recent years. My feeling is that the Elephant Kingdom is reaching it's tolerance limit as a hunted, abused and enslaved species of highly sentient BEings.  Blessings, {~A~]
Richard Shears
Daily Mail
Thu, 06 Apr 2017 15:27 UTC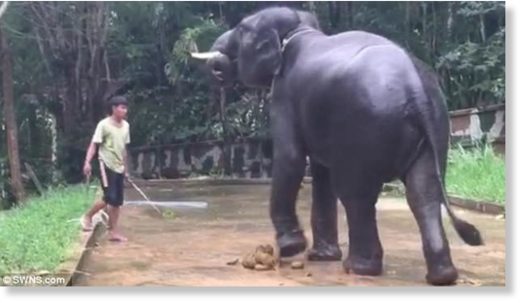 An elephant has trampled its owner to death in Cambodia after tourists begged for the animal to be released from its shackles so they could get a better photo with it.
The 60-year-old bull elephant, called Atork, had his chains released so a group of tourists visiting eastern Cambodia could have their photos taken with it in a more natural environment.
But shortly afterwards, the unattended elephant wandered off into the jungle, away from the village where it was being kept.
The elephant's owner, 47-year-old Choeung Team, hurried after the animal and into the jungle where…
View original post 302 more words