Nwo Report
North Dakota sheriff says threats forced police to take 'necessary precautions'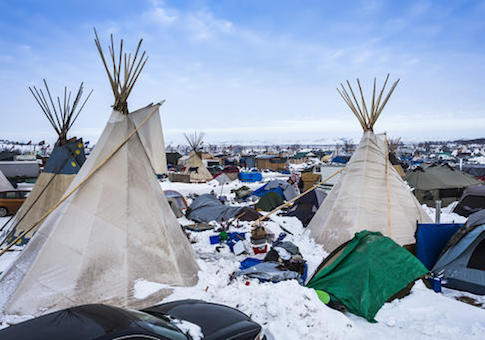 Lawyers defending law enforcement officers who were policing protests of the Dakota Access Pipeline in North Dakota compiled nearly 40 pages of violent threats toward officers and their families.
The officers are defending themselves from a lawsuit filed by a group of "water protectors" who say they were subjected to unlawful force during a night of protest in November 2016.
The officers deny that measures they took to control the protests were excessive. They also say they were pushed to use crowd control tools such as water hoses and non-lethal munitions because protestors had threatened violence against them on social media.
"Maybe it is time to show up to the protest armed," says one post included in the document. "Put some fear into police officers and force them to behave themselves."
The threats stated that "cops need to get throats cut," "cops…
View original post 841 more words