Nwo Report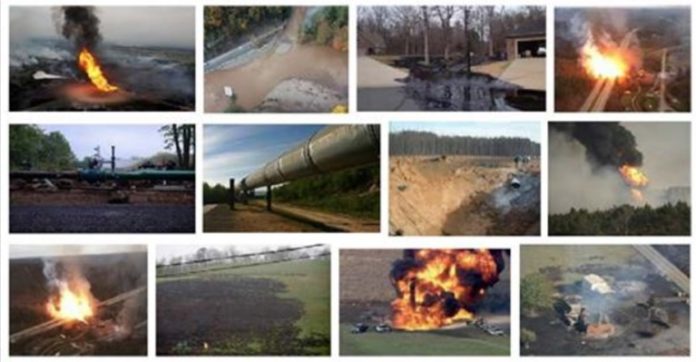 Claire Bernish/The Free Thought Project
Although it obstinately insists pipelines are safe, the company responsible for the Dakota Access Pipeline racked up 69 reported accidents in just two years — leaking hundreds of thousands of gallons of oil products and tainting rivers in four states.
That averages nearly three spills each month.
A new report from the Louisiana Bucket Brigade and DisasterMap.net on Energy Transfer Partners and subsidiary Sunoco Logistics documents accidents filed with the National Response Center — the federal contact point for oil spills and industrial accidents — noting 69 accidents between 2015 and 2016.
However, as the study crucially notes, "These are just the accidents that are reported."
"Heavy rain was the explanation for some of the worst accidents," the report states, noting, "Bad weather, however, just exposes faulty equipment. While Energy Transfer Partners and other companies portray weather-related accidents as unavoidable, they are…
View original post 1,043 more words