Nwo Report
Wild bees are key pollinators for agriculture across the United States, especially as managed honeybees face devastating declines. But these wild pollinators are struggling too. Can we save the bees?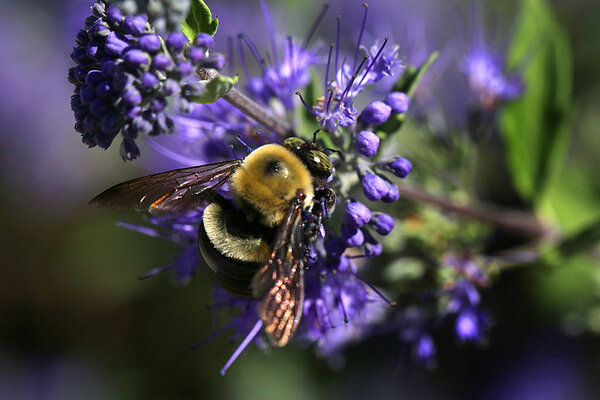 Source:Eva Botkin-Kowacki
Bees are crucial pollinators for crops across the United States, but the buzzing bees are disappearing.
In recent years, scientists and policymakers have been scrambling to determine why commercial honeybee colonies have been collapsing in the phenomenon known as colony collapse disorder. However, recent research suggests that native bee species are equally important to crop pollination but most research had focused on the European honeybee, the non-native species found in commercial hives.
In response to a call for a pollinator assessment from the White House, researchers at the University of Vermont have created the first-ever map of wild bee populations across the country. Their research reveals a significant decline of wild bees across many of the nation's…
View original post 604 more words