WebInvestigator.KK.org - by F. Kaskais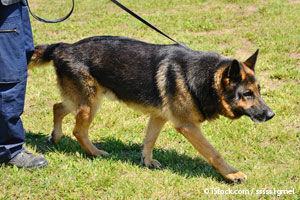 In the US and certain other countries, like the UK, German Shepherds are among the most popular dogs used by police. While the dogs can be fierce and learn to display aggression when instructed, their primary skill is to find.
German Shepherds may be used, for instance, to find a suspect inside a building and alert police (via a head camera) to his whereabouts. They're also valued for their ability to track dead bodies and find other valuable pieces of evidence (like a dropped weapon or article of clothing) from which police can draw DNA evidence.1
In countries such as India, German Shepherds are also being used for fighting crime, in the form of wildlife sniffer dogs trained to help stop animal poaching.
Poachers Are Decimating India's Wild Tiger Population

In India, forests are being cleared to make space for power projects, roads, and human dwellings, leading…
View original post 627 more words