Higher Learning
Grand Place is the central square in Belgium's capital city of Brussels.
Every two years, the plaza in front of Grand Place is planted with nearly a million flowers, creating a massive natural carpet.
This year's carpet, assembled by 100 volunteers on August 14, contains about 750,000 flowers. It measures more than 250 feet in length and nearly 78 feet in width.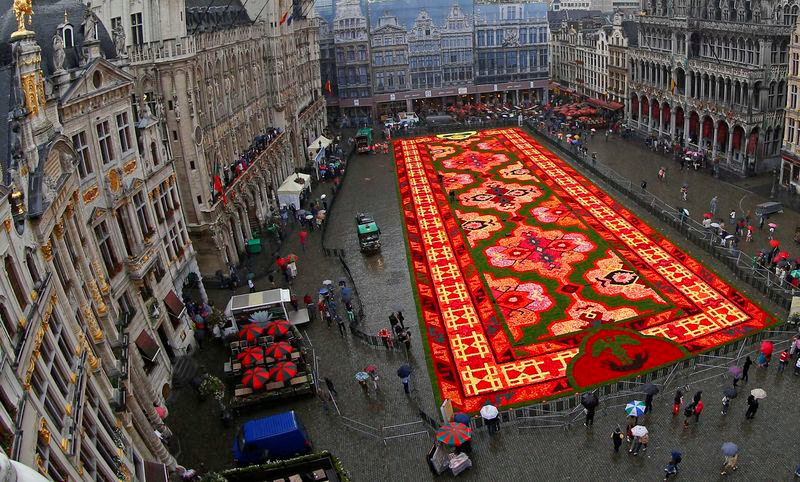 A photo of the carpet from Twitter user @cerenkenar. Click to enlarge
The carpet is dedicated to the 50th anniversary of the  migration of Turkish workers to Belgium in 1964. That year, Belgium and Turkey approved an agreement allowing Turks to emigrate to Belgium as "guest workers".
Today, nearly a quarter of a million Turks live in Belgium, and their culture has had a major effect on Belgian culture over the past 50 years.
The designers of this year's carpet decided to celebrate their culture by modeling the carpet after the patterns found on traditional Turkish rugs, known…
View original post 85 more words