Stop Making Sense
Suzanne Goldenberg reports for The Guardian: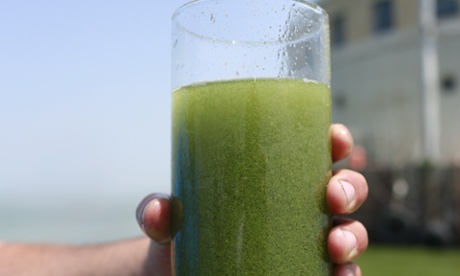 'The toxins that contaminated the water supply of the city of Toledo – leaving 400,000 people without access to safe drinking water for two days – were produced by a massive algae boom. But this is not a natural disaster.
Water problems in the Great Lakes – the world's largest freshwater system – have spiked in the last three years, largely because of agricultural pollution. Toledo draws its drinking water from Lake Erie.
…The main cause for such algal blooms is an overload of phosphorus, which washes into lakes from commercial fertiliser used by farming operations as well as urban water-treatment centres. Hotter and longer summers also promote the spread of the blue-green scum.'
View original post 39 more words