Straight from the Horse's Heart
This might make you wonder, could tourists also be considered an invasive species?
SOURCE:  The Star Democrat
Park Service reduces Assateague horse herd to 100
By JEREMY COX The Daily Times of Salisbury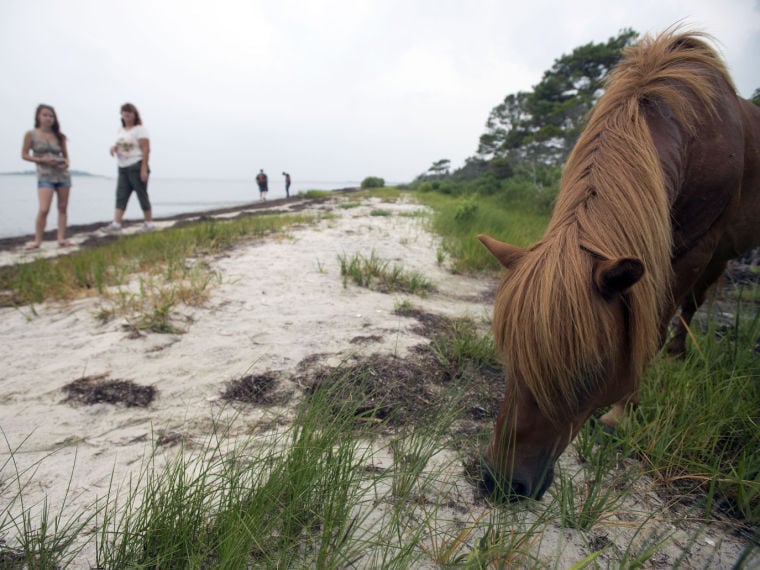 Onlookers watch a wild horse graze by the beach in Assateague State Park.   PHOTO BY JOE LAMBERTI/THE DAILY TIMES
BERLIN (AP) — Technically speaking, horses are as foreign to the sands of Assateague Island as phragmites, the reedy marsh plant that covers hundreds of the barrier island's acres.
The National Park Service accuses both invaders — calling them out on an agency website from among a host of invasive species on Assateague — of inflicting "significant impact" on native plants and animals.
For its ecological crimes, phragmites have been marked for eradication. Park managers remove them by hand or spray them from the skies with a potent weed-killer designed for aquatic pests.
By comparison, the feral horses are…
View original post 1,578 more words