Eco Books 4 Kids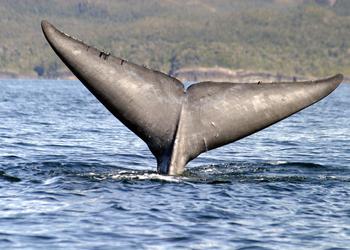 Blue whale shows its tail in Chilean waters
Endangered blue whales and 12 species of dolphins will flourish in the waters of south-central Chile after the government this week inaugurated the largest Marine Protected Area in continental Chile.
Chile's President Sebastián Piñera, Wednesday visited the Bay of Tic-Toc to inaugurate the new Tic-Toc Marine Park, as part of Chile's Bicentenary Legacy program.
The reserve spans a marine area of 87,500 hectares, stretching from Punta Yeli to Punta Guala on the southern border of the Los Lagos region. From now on it will be used only for scientific and recreational activities; all industrial activities are prohibited.
Read the full story here.